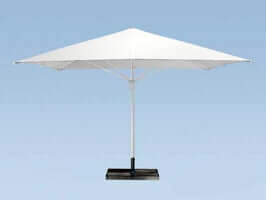 Frame
Umbrella spokes are made of rectangular aluminium sections of 20x15x2 mm. The mast is made of a round aluminium section of 40×2 mm in diameter. The top plate and the crown are made with U profiles out of aluminium to house the struts. All parts are screwed together and the frame is powder coated (Polyester powder ca. 80 u).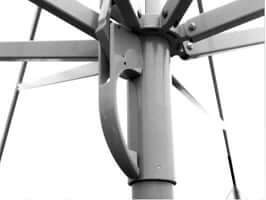 Mechanics
This is an easy to use, push / pull mechanism, which self locks when the canvas is fully open or closed.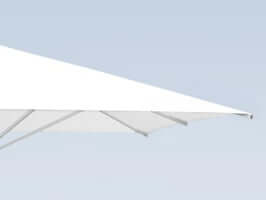 Cover
The cover is made up of individual segments which are screwed to the frame by Sterling Steel hooks at the top and by rust-proof screws at the ends of the spokes. The cover is replaceable and is fade, light and water resistant. It is designed to withstand all weather conditions and can be ordered with valances.
Link to fabrics.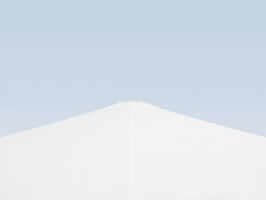 Print
Digital print
Screen print
Dispersion dye print
Rotary print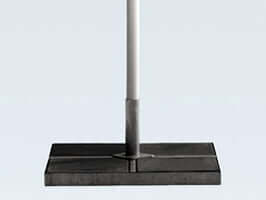 Stands
Steel plate (30kg)
Concrete base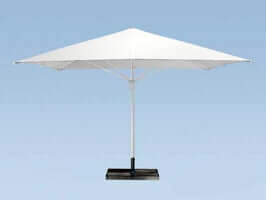 Advantages
Opening and closing using a push mechanism
AII materials are water and corrosion resistant
AII parts are screwed together easily and can be easily replaced
Available with lighting
Can be safely used in wind speeds of up to 35 km/h (with the proper base)
All mechanical and electric construction units are checked by TUV Germany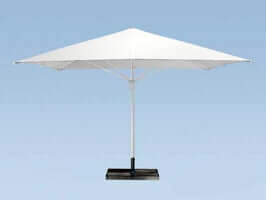 Accessories
Transport case
LED lighting with rechargeable batteries